Mark & I went to The Valley to celebrate our 27th wedding anniversary. We did a lot of shopping and went to dinner at The Texas Roadhouse with Alan, Bobbi, Coco, and Kyle. We had a really good time.
We had to renew our Costco Cards. I told the lady that was taking my picture that since I am 51, I can do anything that I want. Thus, I made a face when she took my picture. Mark shook his head in disbelief. I like the picture. Maybe I'll see if I can get a new one for my drivers license.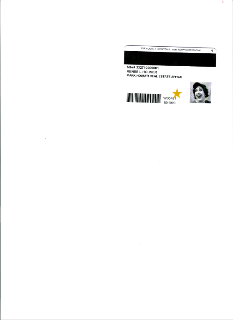 Alex is freezing his butt off in Alaska. He calls pretty regularly. He called to tell his dad about the football game, saying that most of the guys up there are Cardinals fans. Alex sounds good.
I have to go to a required class at the hospital tomorrow. THen, I have to work Tues and Wed nights.
Oh, by the way, I AM Kyle's favorite aunt. I must say that he is edging Dallas out for the title of favorite nephew, because I am MUCH too young to be an aunt to Brigham Young. LOL! J/K